The followers of our
Blog
,
Facebook
Page,
Twitter
and
Instagram
knows that our family loves to Ski and the old man of the family has this
Public Address Announcer hobby
. As we enter the Christmas holiday break, it is a good time to reflect on the 2018 fall sports seasons, the start to our winter ski season and 2018-19 winter sport seasons... and what lies ahead for 2019. So grab a cup of coffee and enjoy a read!
It's a great time to be a Falcon!
I have to lead off this summary with how proud I am of the communities of Freeport, Pownal and Durham which form RSU #5. Together, they have invested in their schools systems with a tremendous new addition to the high school that serves all three towns and the high quality Joan Benoit Samuleson Track & Field. I have seen many facilities in southern Maine and this ranks right up there as one of the best. The results are paying off in the classroom and in athletics. Families are keeping their kids in the local school system and the towns are welcoming new families. Look at the results of the fall sports teams!
Boys Soccer - Southern Maine Class B Regional Champions - State Runner Up
Girls Soccer - Southern Maine Class B Semi-Finalists
Field Hockey - Southern Maine Class B Regional Runner Up
Football - Class E Development League State Champions
Golf - Third Place State Class B
Boys Cross Country - 5th Place State Class B
Girls Cross Country - 7th Place State Class B
I had the privilege of being on the PA for 5 of the football games, and the regional final for Boys Soccer. I also watched as a fan and cheered for the field hockey & soccer teams as they competed on the new field. They always played hard, played with great sportsmanship and won (and lost) with class.
One of the coolest things was seeing the tremendous crowds at events that historically, only attracted a handful of people. To see the students and community back the stands to support all the teams was awesome. To have fans lined up to get into a soccer game says it all. Well done RSU #5!
Super Start to Ski Season... then NIAR!
What a great start we had to the ski season. By early December the ski mountains in Maine were reporting FEET of snow. We were skiing trails at Sugarloaf we normally had to wait until February to ski. We had fun while it lasted but then the NIAR happened with very warm temps. (NIAR is a certain four letter word spelled backwards.) So the mountains lost a lot of snow... but as I write this the cold temperatures have returned and the snowguns / groomers are hard at work getting things back into shape. Lets hope for the best as there is still a lot of winter left!
This is about all I have to say about the Saddleback ski area situation.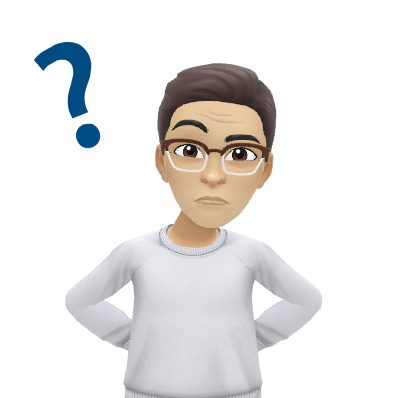 When I have more news to report I will. But wow what a tragedy. 4 seasons in a row with no lift serviced skiing.
CRRRRRRRRRRRRRUSHER!
I checked off another bucket list item in my PA Announcer journey. I was asked to fill-in for two Maine Red Claws games this fall. The Maine Red Claws are the NBA G-League affiliate of the Boston Celtics. These players are a whisker from playing in the NBA. They are FAST, STRONG and can play some unbelievable basketball.

Being a PA announcer for pro basketball is a very different style than I usually do. In high school and in college, I certainly give emphasis when the home team does something good, but I try to play it somewhat even. In the NBA style, it is ALL HOME TEAM. HUUUUUUUUUGE calls for the home team and the visitors get the monotone treatment. It was out of my usual comfort zone but I just took a deep breath and went for it. The video below shows my monotone visitor introductions, the big call for the mascot Crusher then leaning into the home team player introductions. It was a lot of fun and I hope I get to do it again someday.





First Varsity Football Season for UNE
I had a blast being the PA announcer for three University of New England football games. This was their first varsity season and the school did a bang-up job putting on the home events. Being a first year team, they struggled on the football field at times but they had their positive moments and was able to get a couple of wins out of the season. It was a lot of fun and I enjoyed seeing Freeport Falcon alum Josh Burke get some playing time for the Noreasters. UNE has a strong foundation and tremendous community support.
— Mike Salisbury (@MaineSportsFam) November 10, 2018
Reset for Bowdoin Football
Bowdoin Football is one of my favorite events each fall. Whittier field is a tremendous setting. They have invested in a brand new turf field, stands & press box and my voice sounds great bouncing around the Bowdoin Pines. However, the past 4 years have been a tremendous struggle on the field with only 3 wins... and the college decided to look for a new head football coach. I wish former head coach JB Wells the best in his new endeavors and I thank him for all his hard work for the Bowdoin football program.
We did get a win this year in the first ever night game at Whittier field. Bowdoin beat rival Bates and it was especially meaningful for the seniors on the team to close out their Whittier field experience with a win. The students and fans stormed the field after the game. It was quite a site and a thrill to be part of.
— Mike Salisbury (@MaineSportsFam) November 4, 2018
We will see what the future holds. I am excited to learn who the new Bowdoin head coach will be. I think the Bowdoin football roster has some great talent coming back. Hope springs eternal and I think better times are ahead for Bowdoin football... and I am excited to be a part of it on the PA mic!


Strong Start for Freeport & Bowdoin Hoops
Both boys and girls Freeport hoop teams are off to a great start with 4-1 records. If they keep improving, I think deep tournament runs are possible.
Bowdoin men's basketball is sitting a 6-3 at the holiday break. They have been searching for some consistency, but they closed out the semester with 4 good wins. The NESCAC is super-competitive, so they will need to be at their best to get a good conference playoff seeding and a shot at the NCAA's.
And while rankings mean zilch for success on the floor during games... rankings do recognize consistency and success of a program and recognition by ones peers in the basketball community. Not many PA announcers get to part of a #1 ranked program. This Bowdoin women's team is a joy to watch. Their unselfish, team-first attitude combined with their full court pressure defense and outstanding ability to score the ball makes them a huge problem for their opponents.
Oh - did I mention I am the PA announcer for the #1 D3 team in the country?
— Mike Salisbury (@MaineSportsFam) November 27, 2018
This team has some big goals. I am looking forward to seeing how this season plays out! #GOUBEARS
And Season's Greetings & Happy New Year
Life is full of ups and downs and we have our share of both. Overall though, our family bond is strong and each one of us participates in life in very meaningful ways. We are looking forward to spending this holiday season with family and friends. 2019 will be filled with skiing, PA announcing and everything else life has to offer us. We hope that you all have a joyful holiday and Happy New Year! Make the most of it!